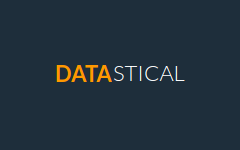 Datastical is a brand new website that might soon take the world by storm due to its unlimited functionalities and overall comprehensiveness. It is the perfect blend of form and function that makes company knowledge more accessible.
Each business owner knows that the right kind of information is the key to success. Whether you are planning to open up a new branch of your business in the neighboring state, or looking for affiliates to expand your company, you probably know that prior to making any decisions you need to do a proper research. On the other hand, if you are planning to set up your first startup, you should understand that it is crucial to prosperity of your venture that you know current trends and base your market acumen on statistical facts and figures. The same goes for individual clients who just look for a contractor to get a particular job done. Every choice we make each day needs to be supported by thorough research. Whether you are looking for basic sociodemographic data or business statistics from particular US regions, Datastical is there to give you the right tools to make educated decisions.
Datastical is a virtual database of knowledge on medical providers and transportation companies from the United States. It is the ultimate repository for up-to-date company contact details pulled from official registries and government documents. By using info collected by Datastical you can be sure to get a comprehensive set of data to build a thorough profile of a company you are researching. The platform is equipped with a powerful search engine that retrieves the information that you wish to find in a matter of seconds. You just need to enter company name or keywords in a search bar on the home page and you are good to go. If you are just browsing, you can also use company index that contains names of all companies included in the database. It is organized alphabetically for your convenience. Each new addition to the database can be verified through easy-to-follow lists that outline business sector and name. If you want more details, you just need to click on the name and you will be redirected to a company profile page.
Each company page is very informative. On the top, you will see a full legal name of the business, its DOT number assigned by Federal Motor Carrier Safety Administration and information about intervention thresholds, followed by a thorough description of business profile. It outlines licenses issued by FMCSA, company contact details and basic staff information. You can find the same facts underneath the description, this time organized in a neat table for increased readability. On the bottom of each page you will see information about audits and inspections pulled from Safety Measurement System that was implemented in the USA to verify carriers safety and performance data.
Datastical is there to help you with your queries about US medical companies and carriers. This powerful tool works perfectly on all kinds of portable devices which means that from now on you can do a thorough research whenever you want and wherever you are.