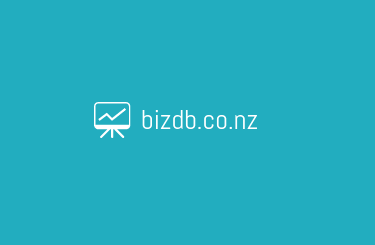 With population of over 4 million New Zealand is home for more than 600,000 businesses, including local Māori companies, which engage 2.1 million paid employees across the country. Construction industry had 3.7 percent more enterprises and 4.8 percent more employees than last year and Auckland region added 3.3 percent more business locations and 3.8 percent more employees in 2016. The unprecedented economic growth of the country and conducive regulatory environment make it a perfect place to start and operate a local company. Quite deservedly, due to the ease of starting and doing business, dealing with construction permits, registering a property and getting a credit, New Zealand gained the first spot in The World Bank Economy Rankings.
Vast majority of New Zealand businesses operate within the real estate and agriculture industries. If you are planning to set up a company in New Zealand, though, there are several issues you will need to take into account. You may already have a bright idea for a startup, but as you may infer from the above statistics, competition on the market can be fierce, especially in urban areas. That's why you will need to do an extensive market research. This is when BizDB comes in handy, as this online tool was developed to aid entrepreneurs and individual clients in gathering information about companies operating in New Zealand. It contains all necessary data one might need to research a particular area in terms of competition and business acumen. As an entrepreneur you can use the site to check companies located in the area that interests you, establish their profiles, verify years of operation and get other important company facts.
We all know how difficult it may be to find accurate, reliable and up-to-date information about local companies on random websites – it often happens that the data found on one business directory site contradicts the information posted on the other. That's why the creators of BizDB decided to end the confusion and design the ultimate, all-encompassing virtual repository of companies operating in New Zealand. The site is equipped with a supersonic search engine that can retrieve data about a particular business in a blink of an eye. You can search the site by company name, its corporate extension or NZBN. Each database record contains company registration information, contact details to headquarters and managers, industry type, previous and current addresses and basic financial data. It is also equipped with a handy map featuring the business you were searching for, together with other companies located nearby which will give you a better understanding of the area. BizDB also has a company index which is extremely useful for verifying that no other company in the neighbourhood holds the same name as your business.
Despite undeniable benefits BizDB offers for business owners, the platform is also useful for individual customers who can use data provided by the site to get reliable business details and contact local companies quickly and effortlessly. Just input the company name or a keyword, click the search button and in seconds you will be presented with a list of possible matches. All data provided by BizDB is extracted from official websites and state documents which guarantees maximum accuracy. You no longer need to go through multiple company websites or complex documents to find the most important information about a particular company online. Thanks to BizDB, online company search has never been so simple!